Planning a European trip when the dreadful Covid-19 is gone? One of the popular travel destinations in Europe is Barcelona, Spain. The place is also famous for beautiful beaches, good food, warm weather, tasteful sangria and gin, and of course its rich history and culture top with its unique architecture.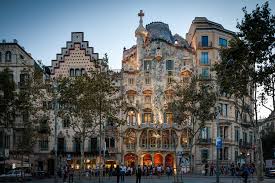 Barcelona displays great qualities, which is why the place is considered as one of the most fun, energetic, vibrant cities in the world. It is just the perfect tourist destination for anyone wanting to visit.
Barcelona is a very popular place to visit that the government now decided to reduce the number of people visiting the city. With so many great things to do in the city, you may wonder how you should begin your visit.
One way to enjoy Barcelona is to plan a four or five-day tour. Since this city is a place known for its late-night dinners, afternoon siestas and brunches, it is better if you do not rush your stay and plan more.
Why not go on a free walking tour where you can learn more about its history and the people too? Places to visit are the Barcelona History Museum, The Grand Royal Palace, Chapel of Santa Agata, and Barcelona Cathedral.
You will easily notice Gaudi's influence in the city if you love architecture. Gaudi is the city's most creative and well-known designer. His work is legendary and is one reason why it attracts many visitors in the city.
All in all, Barcelona is a beautiful city to see when you travel to Europe.