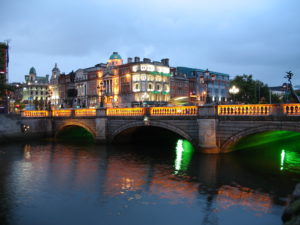 Why travel by yourself when you can bring your best friend with you? Going on a major adventure with your best friend will just make your relationship stronger and you will for sure have great memories that will last a lifetime.
Here are some of the best places you can visit with your BFF:
Lima, Peru
Lima has one of the largest fountain parks in the world which is why it is known as the "Garden City." The amazing coastal city is truly stunning having a six-mile stretch of parks that overlooks the ocean. It is also a culinary haven as it caters to world-class chefs which means you will always have good food served.
Dublin, Ireland
Why not spend your Christmas holidays in Dublin as the city is famous for going H-A-M on their décor for the Christmas and New Year. Don't worry about the winter temperature because it is mostly mild and even you end up having a slight cold, you can still have fun indoors by visiting the Guinness Storehouse, theatres, go on a concert and see the city's music scene, or just have fun in a pub.
Bermuda
Why not visit the island in March or April, before the island gets busy? But of course, anytime is a good time to visit Bermuda. You and your best friend will enjoy its pink sand beaches, different water activities offered in the island, and don't forget to party at night where you and your best friend will enjoy your time even more.