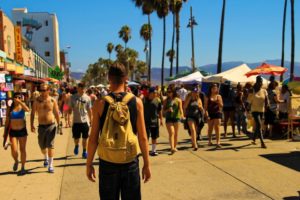 Traveling on your own can be a daunting experience, but if you are traveling to Europe, then this may be one of the best adventures you can have in your life. There's a lot of things to discover and see when in Europe such as its history, arts, culture, food and the great beaches not to mention meeting the locals.
Here are some cities you should not miss:
Copenhagen, Denmark
Copenhagen has been consistent in ranking in the top 10 happiest cities in the world to live in, which makes it a safe and great city to explore for solo travellers. There is a lot to see such as the Freetown Christiania, public parks, gardens, Nyhaven waterfront and Tivoli Gardens.
Bruges, Belgium
Bruges is one of the most beautiful cities in all of Europe and is situated by the sea in northeast Belgium. Going to Bruges looks like getting into a fairytale because of its old-worldy appeal. The architecture, great baked pastries are just some good reasons why anyone will fall in love with the city. If you love to travel slow, then Bruges is the right place for you as you can immerse yourself in the city and know it for yourself.
Paris, France
The city of Paris is a place full of love and life with so many neighbourhoods offering their own charm. Paris is a city where you can travel solo for a week or two and won't even get bored. How about visit Le Marais, St Germain and Montmartre?